News Archive - Guestbook - Links
2013 SCCA Atlantic Tour at Dover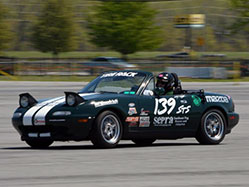 We've had some fun running local events for the first month of our 2013 season, but the first chance to play on a larger stage came this past weekend when we entered the SCCA Atlantic Championship Tour at Dover International Speedway. We've run here before: we both ran the Evolution Super Shootout last summer, and Alan ran the final Philly Region autocross to close out the 2012 season. This gave us needed familiarity with the site, which features two different lots that have vastly different grip characteristics.
This was only our second Tour, but with two trips to the SCCA Solo National Championships under our belts, we were familiar with how these events work. Unlike local autocrosses, we only get three runs per day to put down our fast times rather than four. The course is reversed after Saturday's action.
---
2012 In Review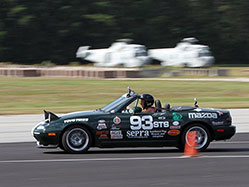 Just as we're about to embark on our next season of autocross, and as we mark the thirteen-month mark of the last item ever posted to this page, we'll take a few minutes to see how 2012 treated us.
To put it briefly, 2012 treated Parsimonious Racing pretty well. We put a checkmark next to one of those items on our to-do list that, frankly, I didn't think we'd be able to do. We continued to take on larger events and put up, well, results, even if they weren't spectacular. And we found new ways to advance autocross in general in hopes of attracting new drivers to the sport.
---
Our Long-Overdue Nationals Recap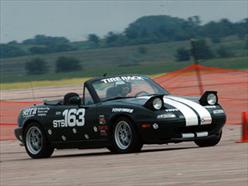 The culmination of a spring full of car preparation and a summer of learning if we put together something worth competing with was the SCCA Tire Rack Solo National Championships in Lincoln, Nebraska.
The days approaching our trip to Lincoln were hardly stress-free. Earlier in the week, I was rustled out of bed by a minor earthquake. If that wasn't disturbing enough, a hurricane was heading towards the southeast United States, with the Washington, D.C. area in its path. While we were going to be away when the hurricane was actually visiting the sleepy little 'burb of Waldorf, that doesn't mean we didn't have concerns about what was happening while we weren't around.
---
Getting Ready For The Big Show
It was a little less than a year ago that we decided we were going to make a run at the SCCA Tire Rack Solo National Championships ("Nationals"). While a year sounds like a long time to prepare for such an adventure, it seems like just yesterday as we start making final preparations for the haul out to Lincoln, Nebraska for the culmination of all our time and effort.
So what happened during those twelve months?
---
2011 SCCA Toledo National Tour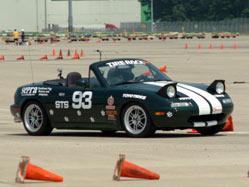 When we decided it was time to get serious about autocrossing over the winter, the first big test on the calendar was the SCCA Toledo Tour, held on the July 4th weekend at the Toledo Express Airport.
If we wanted to go to the national championships, we had to run one of these tours to qualify or pay quite a steep extra entry fee for Nationals. Fortunately, there are a number of tours to choose from. We could have run one in the spring in south Georgia, or in May at Atlanta Motor Speedway, or early June at Dover International Speedway. Actually, that Dover one would have been great, except we already planned a trip elsewhere for that weekend.
---
2011's Big Plans
When the 2010 autocross season wound down back in November, we were ready for a little downtime. We participated in 27 events all told, starting in mid-March (NCCBMWCCA at Bowie) and not slowing down until late November (CDC at Frederick). We ran events in four states, as close to home as Waldorf's Blue Crabs Stadium and as far away as Bristol, Tennessee. We had just as many trophy days as frustration days, but we learned something new each time out and met a lot of great people along the way.
As we stare down 2011, with the season getting under way in just over a month's time, we've put together a battle plan that may not have us running quite as many events, but the ones we will run will be much more serious, taking us to new places with higher stakes. But we're getting ahead of ourselves.
---
2010 NCCBMWCCA Season Recap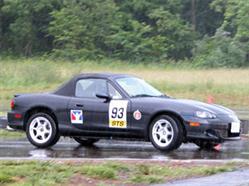 The National Capital Chapter of the BMW Car Club of America hosted eight events during the 2010 season, some as close to home as Waldorf's Blue Crabs Stadium, while others were as far-flung as Summit Point Raceway's Washington Circuit. I had run once with them in 2009, taking Kate's box-stock "Duckling" '93 Miata to a third place in a nine-car "other" category, and came away from that event with a pretty good impression of the group.
Since we were concentrating on SCCA competition in 2010, the thought was to run NCC events whenever and wherever they were convenient. I certainly had no plans to go all the way to Summit Point (two hours from home) for an autocross, especially with my being a night-shift worker. But things were looking encouraging at the start of the season.
---
---