News Archive - Guestbook - Links
The Rise And Fall Of Sloppy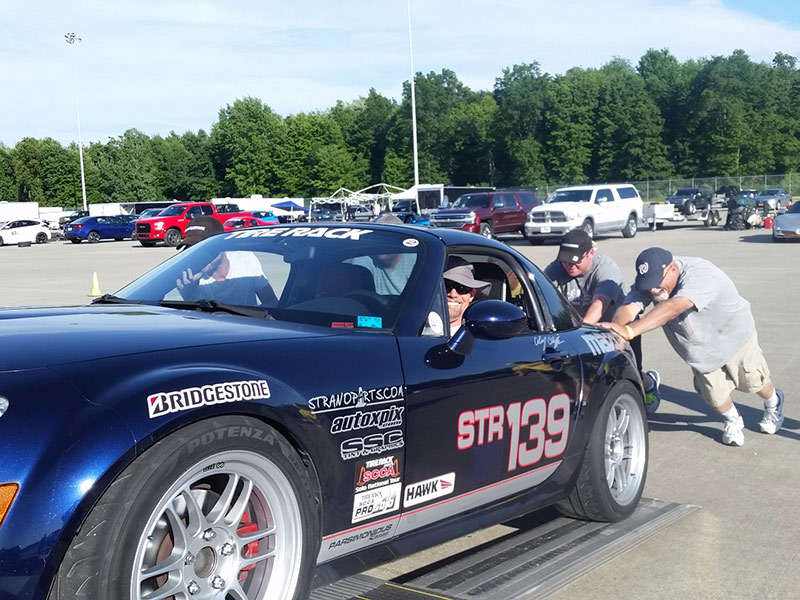 We knew going into the 2017 season that the year would be one of change here at Parsimonious Racing. We took on a new co-driver in Trevor, and made the move from STS to STR. The weapon of choice was a 2008 Mazda MX-5 named "Sloppy".
Sloppy's path to us was not direct. It first showed up at a WDCR autocross with a For Sale sign on it, and it was cheap. It also had a dented front fender, a roll bar installed and a good chunk of the rear interior plastics missing. It also had brown seats and a tan top, so I was completely uninterested. Danny Kao, though, was, and he wound up buying it.
---
Parsimonious Racing's 2015 Year in Review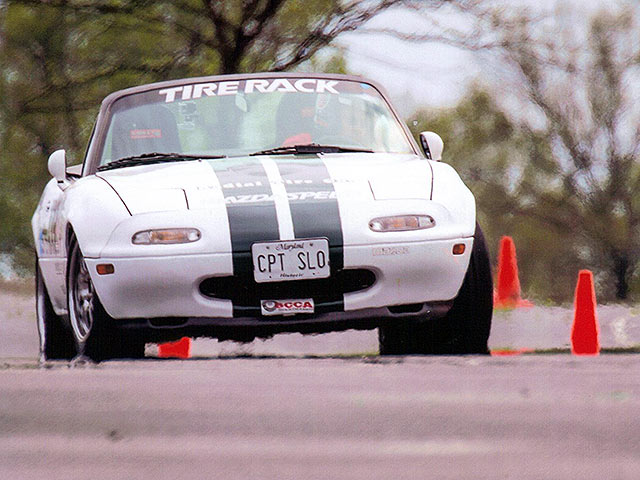 We started the 2015 season with no shortage of optimism. A very productive winter and spring saw me complete a large number of items on the off-season to-do list, including the installation of polyurethane bushings and new alignment bolts, Mazdaspeed competition motor mounts, fresh air intake hoses, and a bunch of other little fixes. We capped the off-season with fresh brake and clutch fluid, and the car got a thorough cleaning. After a visit to York Automotive for a tune (after replacing the air-fuel meter), and then off to get an Andy Tooned alignment, we were ready to go.
---
Playing Catch-Up From Solo Nationals To DC Pro Solo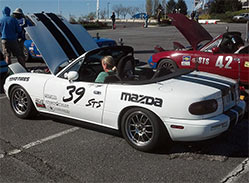 The (relative) success story of the 2014 Washington DC Pro Solo began a couple months beforehand, and will hopefully continue well beyond our local Pro. In reality, the story of how we got to the Pro with the car we were driving goes all the way back to the 2013 SCCA Solo National Championships. We arrived with the same 1993 Miata we've been running since the start of the 2011 season. We'd been chipping away at that car, reducing weight here and there, messing with alignment settings, but not making much progress. At Nationals, we got a number of drivers to drive the car on the test & tune course and they came back with setup changes that we just couldn't do. "Soften the rear," they said. But our FatCat Bilsteins were non-adjustable. We could mess around with tire pressures and that was about it.
---
2013 SCCA Atlantic Tour at Dover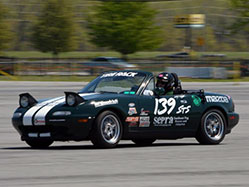 We've had some fun running local events for the first month of our 2013 season, but the first chance to play on a larger stage came this past weekend when we entered the SCCA Atlantic Championship Tour at Dover International Speedway. We've run here before: we both ran the Evolution Super Shootout last summer, and Alan ran the final Philly Region autocross to close out the 2012 season. This gave us needed familiarity with the site, which features two different lots that have vastly different grip characteristics.
This was only our second Tour, but with two trips to the SCCA Solo National Championships under our belts, we were familiar with how these events work. Unlike local autocrosses, we only get three runs per day to put down our fast times rather than four. The course is reversed after Saturday's action.
---
2012 In Review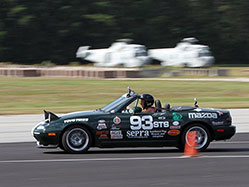 Just as we're about to embark on our next season of autocross, and as we mark the thirteen-month mark of the last item ever posted to this page, we'll take a few minutes to see how 2012 treated us.
To put it briefly, 2012 treated Parsimonious Racing pretty well. We put a checkmark next to one of those items on our to-do list that, frankly, I didn't think we'd be able to do. We continued to take on larger events and put up, well, results, even if they weren't spectacular. And we found new ways to advance autocross in general in hopes of attracting new drivers to the sport.
---
Our Long-Overdue Nationals Recap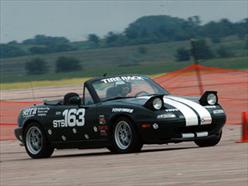 The culmination of a spring full of car preparation and a summer of learning if we put together something worth competing with was the SCCA Tire Rack Solo National Championships in Lincoln, Nebraska.
The days approaching our trip to Lincoln were hardly stress-free. Earlier in the week, I was rustled out of bed by a minor earthquake. If that wasn't disturbing enough, a hurricane was heading towards the southeast United States, with the Washington, D.C. area in its path. While we were going to be away when the hurricane was actually visiting the sleepy little 'burb of Waldorf, that doesn't mean we didn't have concerns about what was happening while we weren't around.
---
Getting Ready For The Big Show
It was a little less than a year ago that we decided we were going to make a run at the SCCA Tire Rack Solo National Championships ("Nationals"). While a year sounds like a long time to prepare for such an adventure, it seems like just yesterday as we start making final preparations for the haul out to Lincoln, Nebraska for the culmination of all our time and effort.
So what happened during those twelve months?
---
2011 SCCA Toledo National Tour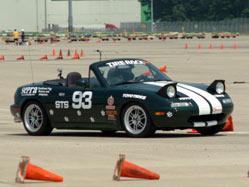 When we decided it was time to get serious about autocrossing over the winter, the first big test on the calendar was the SCCA Toledo Tour, held on the July 4th weekend at the Toledo Express Airport.
If we wanted to go to the national championships, we had to run one of these tours to qualify or pay quite a steep extra entry fee for Nationals. Fortunately, there are a number of tours to choose from. We could have run one in the spring in south Georgia, or in May at Atlanta Motor Speedway, or early June at Dover International Speedway. Actually, that Dover one would have been great, except we already planned a trip elsewhere for that weekend.
---
---